It is no secret that many Japanese people have a bit of an obsession for "oppai" or big breasts. Just take a look at most manga and anime–case in point is the picture above.
Well, there is a Japanese urban legend that says that if a woman rubs her breasts 10,000 times, that her breasts will grow larger. This is the first I've hear about this urban legend, but a group of Japanese people decided that it needed to be tested.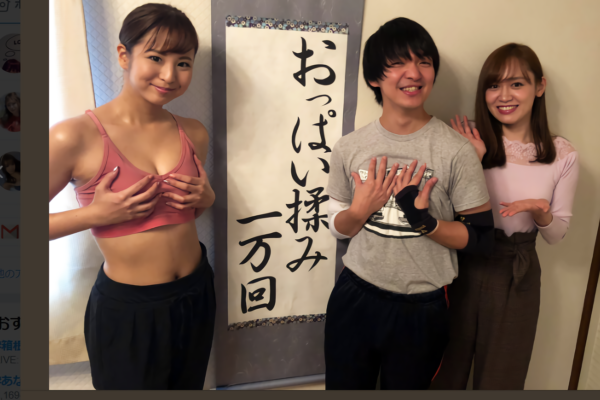 Gravure idol Yasuda Nana took on the challenge of performing the 10,000 breast massage, but made sure to get some advice from medical professionals to be sure that she wouldn't be injuring herself in the process.
And the results were pretty shocking!
Yasuda started at a D-cup and a bust of about 81 cm, and after massaging her breasts 10,000 times, she went to an F-cup and a bust increase of about 6 cm. No one really thought this would work, but the results speak for themselves.
We aren't saying that you should go out and rub your breasts 10,000 times, as these folks had advice from medical professionals and did this under controlled conditions. This was all in the name of science, and of course this is the reason we are reporting on it. Right?
See you soon!